If you have always dreamed of starting a food truck business, now is the ideal time to turn it into a reality. In many countries, the sector is growing at an incredible rate. For example, According to Grand View Research, the US food truck market was valued at USD 1.16 billion in 2021 and is expected to expand at a compound annual growth rate (CAGR) of 6.4% from 2022 to 2030.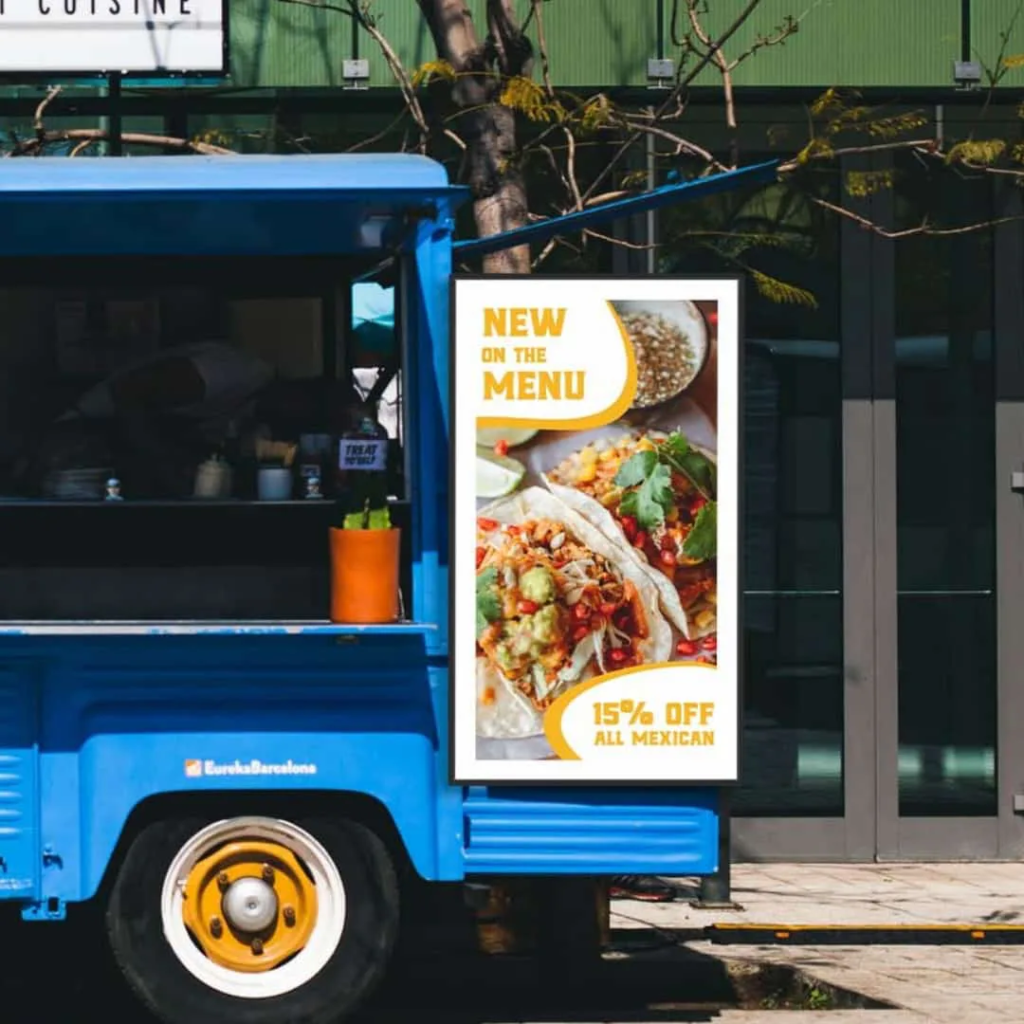 So, there is definitely money to be made in bringing your dream to life. But, as with all businesses, planning and preparation are essential. Those entrepreneurs who do the research, shop around for equipment, and get their menu branding and marketing right, before they launch are the ones that turn a profit, while those who don´t are going bankrupt. Below we have put together a guide to help you get all of this right so that your food truck will be successful.
Market research
Step one is market research. There must be demand for the kind of food you want to sell. In addition, the people who enjoy eating it need to be happy to purchase it from a food truck. For example, someone who enjoys fine dining is not likely to want to buy that type of food from a food truck.
Identify and learn from the competition
The chances are someone else will already be doing what you are planning to do. In most cases, that´s more than OK, it´s a good thing – you can learn from them.
Eat their food, take note of their menu and pricing, and watch to see what type of people use them. If you notice boxes of supplies, make a note of the supplier's name.
Visit several competitors at various times of the day to observe how busy they are. Also, make a note of which menu items are selling best at each of those times.
Make sure the numbers add up
Once you are sure there is a market for what you offer and have an idea of how strong demand is you are ready to crunch the numbers. According to research carried out by Up Menu most food trucks run on a profit margin of about 6.2%. So, to earn enough to live you will need a decent turnover. Fortunately, most food trucks turnover $250,000 per year, with 10% crossing the $500,000 threshold. A few even manage a turnover of $1 million.
If from what you saw during your research you are going to easily turn enough, proceed to the next step. Failing that, come up with another type of food you could sell and research the viability of that instead.
Identify startup costs
Starting a food truck business is not cheap, so you may have to apply for a loan. Make a list of what you need and identify how much it will all cost. Do not forget important things like digital menu boards. They are an essential rather than a luxury. When used right, they will catch the eye of passersby and tempt them to try what you have to offer. Digital menus can also be used to advertise promotions, which can be changed throughout the day to tempt people to buy more.
Time to brainstorm
The next step is to sit down and think about the details of your business. Home in on the type of people who will be your main customers and work to understand their likes and dislikes.
Once you have done that you can start to work on your branding, choosing a location, and deciding what your menu will be. As you do that, bear in mind your primary customer type and use that to inform how you approach each of these tasks.
Permits and licenses
Before you sign any leases, double-check that you can get the necessary permits and licenses to do business in that area. Understand how long getting them is likely to take so that you are not left paying for a pitch that you cannot use because you do not yet have the right permissions.
Doing this early will enable you to identify any training needs and address those. It will also help you to lease or buy a truck that complies with all of the local legislation.
Launch big
Now, you just need to put your food truck together and launch yourself into the world. How you do this is important. Launch with a bang, not a whimper.